The Skin
Our skin is the largest organ of our body. It protects us from many external, harmful influences.
It keeps us from becoming easily dehydrated, overheated or supercooled.
Through our sense of touch we can feel different things and get goosebumps. Our skin makes us recognizable for people around us. With our mimical expressions we show happiness, sadness or tiredness.
In short, it makes us who we are and deserves to be well taken care of.

Have you taken a good look at your skin? If it glows, then you glow as well. If it looks bad, it may cause insecurity. You are often not aware of it, which is why it doesn't get the proper attention that is necessary. Without cosmetic surgery and injections it's possible to look many years younger with professional treatments.
Bioplasma Treatment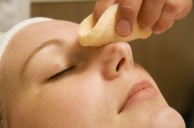 Our treatment method
Dr. Tadlea's treatment is a unique method in four steps in which we make a special treatment depending on your skintype. This ensures you of receiving the best care your skin needs. After all, every person is unique and so is our skin.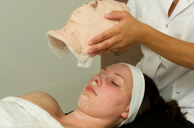 Skin Essential
In need of hydration, nourishment, softness or purity? After a professional diagnosis of your skin the beauty specialist will make you a personalized skin care, a subtle sequence of a peeling, massage and mask for a glowing face.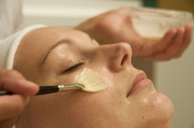 Anti-age & Lifting
 Anti-age & Lifting These treatments are very exclusive and will immediately reduces the signs of ageing. Our highly concentrated formula ensures a healthy, glowing skin. The result: a tight, radiant and lifted face. Rejuvenating...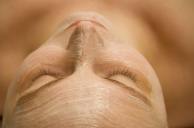 Skin Solutions
Certain impurities like acne, hyperpigmention and telangiectasia are easily solved with these treatments.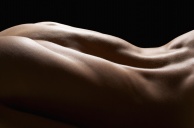 Men
The products of Biobalance for Men are developed for the thicker male skin. The male skin is often more oily, but dehydrated on the jawline by shaving. These treatments are firming and energy enriching. It softens lines and wrinkles and provides the skin of new energy