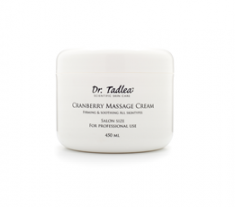 Massage Products
Lotus Massage cream
Lotus Massage cream is a mild, fragrant and relaxing cream for the face and body. 
 
Organic Cranberry massage cream
Cranberry, contains a high percentage of vitamin C and is extremely high in anti-oxidants, in the form of polyphenols and tocotrienols. It protects against the action of free radicals and the effects of sunlight so that the aging process is prevented. 
Ginger Honey massage
This is a wonderful texture that feels soft. By Ginger-Honey to warm light creates a pleasant sensation on the skin. The Ginger Honey can be used for facial massage and -Mask.