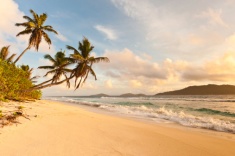 Tadlea Senses of Spa Marine
The ocean is a natural source of well-being. The consistency of ocean water is very similar to the human blood plasma. It is also the base last thalassotherapy: Using the benefits of the marine environment.
•Ocean water
•Mineralsand traceelements
•Algae
•Marine Mud
Marine Salts ExfoliatingBody Scrub
A wonderfully smooth peeling with a delicious fragrance based on sea salt . It removes impurities and dead skin cells and stimulates cell renewal .
Marine Salts Massage Oil Algae
A nourishing and removable oil for all skin types. It includes hyaluronic acid , and algae. It activates microcirculation and moisturisesthe skin.
Marine PowderMud
The mud pack helps to balance the body. Nourishes , cleanses , disinfects the skin and relaxes . Makes muscles and joints flexible .
Marine Dead Sea PowderMud
Dead Sea mud is many centuries valued for its therapeutic qualities for skin problems eg. Psoriasis, eczema and treating acne.
Marine Three AlgaeBody Pack
This body pack is consists of three kinds of algae. It detoxifies , stimulates cell metabolism, activates the metabolism and restores the moisture in the skin.